Our Community App has everything you need to make your day run more smoothly
Helping to make your working day run smoothly
Our Community app has everything you need to make your day run more smoothly.
Whatever airport info you need, you'll find it all in our app. It's available to anyone who works at the airport. That includes those at airlines, ground handlers, hotels, and in retail and hospitality.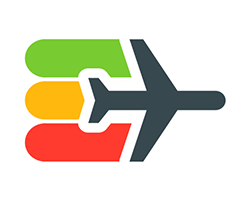 The app includes a range of excellent features for our colleagues to use. These include:
Airport messages
Disruption, weather and travel updates
Flight search and ACDM timeline
On-time performance details
Stand occupancy and runway performance
Turn prioritisation and management
Bag image search and passengers seen at security
Fault and issue reporting with photos
Arrival and departure passenger flow with IDL dwell time
Channels for specific purposes and user groups
Staff discounts and offers
Airport calendar for planned events
Jargon buster and contacts
Check-in queue information
Staff bus tracker
Passenger tweets
Gatwick Family Channel


Download the app for free by searching for airport community in your app store. Available on iPhone and Android. Please note, you will need to use your business email address to use the app.