We have a highly trained and motivated team with skills in all areas of airport operations
Industry training courses
We offer a range of industry-leading courses. These are for businesses focused on aviation, and commercial enterprises in need of high levels of security. Our trainers are all certified by the Department for Transport (DfT) and Civil Aviation Authority (CAA). Our courses are regularly updated to ensure you get the best and most up-to-date training in the market.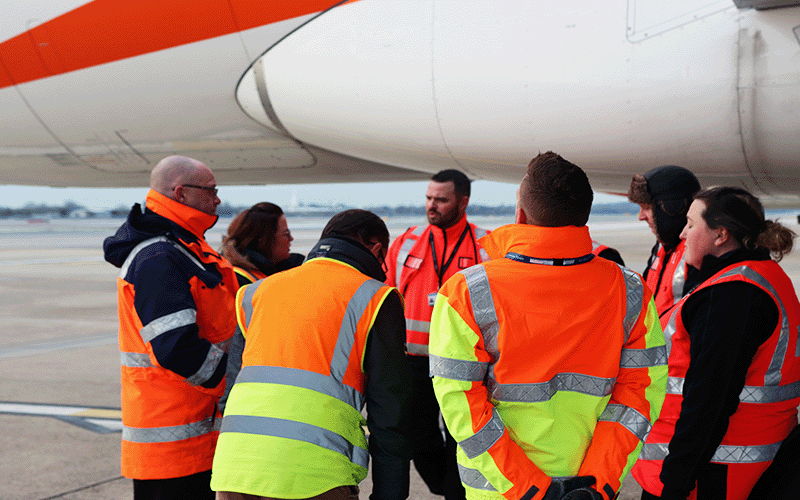 Aviation Security Manager training
This course is the most extensive in the industry. Our initial course meets all DfT requirements and takes just five days to complete.
Training is mandatory. It is designed for security managers employed by:
Airports
Airlines
Airline agents
In-flight suppliers
Cleaning contractors who have direct managerial duties for employees carrying out aviation security roles


The initial course follows the DfT's National Aviation Security Programme. It covers:
The threat to aviation
International and national objectives of aviation security and legislation
Managing and responding to security incidents
Legal powers – the role of the police and incident reporting
Security Restricted Area (SRA) access control and security
Quality control
Airport security
Aircraft security
Air cargo security
In-flight supplies security
Airport supplies security


Those who complete the course will receive the Aviation Security Manager Certificate, accredited by the DfT. This is valid for three years, after which you'll need to take a refresher course.
A one-day refresher course is required every three years, as a follow-on from the initial course. Topics covered are:
The threat to aviation
Quality assurance
New technology
Understanding the NASP
Contingency planning and incident management
Maintaining the entity security programme
ASM initial training dates 2024
12-16 February 2024
13-17 May 2024
9-13 September 2024
18-21 November 2024
ASM recurrent training dates 2024
20 February 2024
21 May 2024
17 September 2024
26 November 2024
We offer initial and refresher DfT-accredited courses for the recognition of firearms and explosives (RFX). This is carried out with experienced trainers and on-site facilities.
This course is aimed at delegates from the following:
Aviation
Rail
Shipping and ports
Channel Tunnel
Government buildings
Shopping centres
Events/entertainment venues
Sports stadiums
Other locations or businesses needing high levels of security


This course gives you the skills and knowledge needed to train staff in RFX as well as incendiary devices and their components.
Our two-day course covers all theory elements required by the DfT and CAA. We use our own range as well as the Gatwick Police indoor range.
The one-day refresher training gives the latest information and advice on firearms and explosives. It is a requirement for trainers needing to transport firearms in the course of their duties. You should have already completed the initial course.
Both courses will lead to DfT and CAA accreditation.
For more details or to book please contact:
Email: RFX.access@gatwickairport.com
Tanya Hodges
M: + 44 (0)7765124497
RFX initial training dates 2024
9-10 January 2024
5-6 March 2024
9-10 April 2024
4-5 June 2024
16-17 July 2024
3-4 September 2024
8-9 October 2024
12-13 November 2024
RFX recurrent training dates 2024
11 January 2024
7 March 2024
11 April 2024
6 June 2024
18 July 2024
5 September 2024
10 October 2024
14 November 2024