Anyone carrying out work at the airport must have the necessary permits or permission
Anyone carrying out work at the airport must have the necessary permits or permission. Our Contractors Guide to Gatwick has a handy flowchart which details everything you'll need to do.
Before you can start work at the airport, you'll need to complete some registrations, accreditation and training. Once these are completed, you'll receive access to work in our secure airport areas.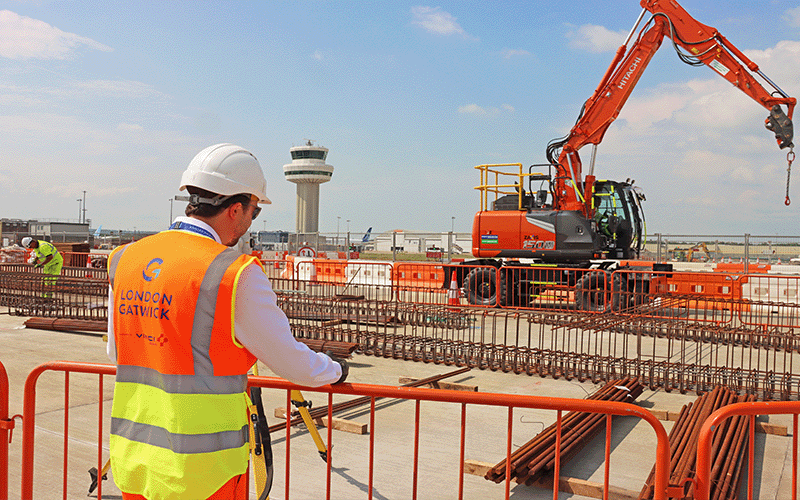 For more information or help, contact the Gatwick Contractor Support Centre at 01293 501439 or email at csc@gatwickairport.com.
Our ID centre issues ID passes to work at our airport.
You will be set up as members of the ID Scheme through a system called Airport Gateway.
To join the ID scheme please email idcentre@gatwickairport.com including any contractual evidence you may have with London Gatwick. Once reviewed by the ID Centre, you will receive a link to begin your application.
Whoever completes the application will be the first authorised signatory for the company and will need to provide:
Satisfactory references covering the last five years
No gaps of over 28 days unaccounted for
A valid and current Criminal Record Check (CRC). To maintain validity, the CRC must be submitted within 10 weeks of the issue date
If the person was overseas, a CRC will be required from all countries where the applicant has resided for over six months within the last five years. If this is the most recent CRC, this will need to be submitted within the 10-week validity period.
A valid General Security Awareness Training (GSAT) certificate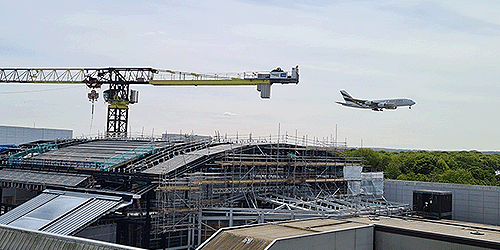 Permits are needed to operate a crane or tall equipment within 6km of the airport, unless under 10m high or shielded.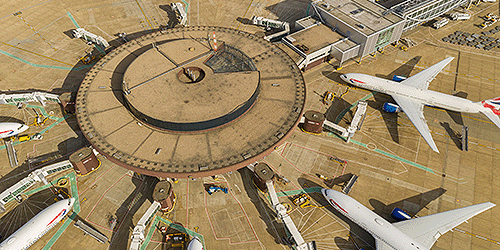 Using a drone above 400ft or within 5km of the airport is restricted. Find out about flying a drone safely and applying for a permit to fly.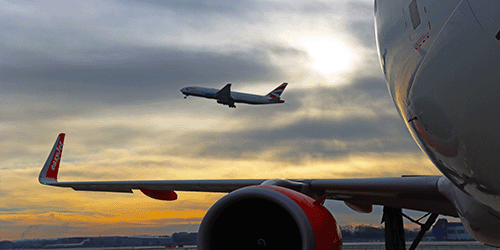 We work with local authorities to ensure that our aerodrome and its airspace is safe for aircraft that take off, land, or fly in the area.