London Gatwick is owned by VINCI Airports and Global Infrastructure Partners (GIP)
VINCI Airports is the world's leading private airport operator​.​​ ​They have ​welcom​ed​​ 240 million passengers per year, including 46 million at London Gatwick. ​Not only this, but they also​​​​ ​operate​ ​the world's largest and most ​diverse ​​​network, with 65 airports in 12 countries​.​​ ​This ​​​brings together about 18,500 ​colleagues ​​​across the globe, including​ our​ 3,200 ​colleagues​​ ​at ​​Gatwick.
VINCI Airports is committed to the long-term growth of ​its ​​​airports​.​​​​ They have set out​ to ensure that ​all their airports ​​drive ​​​a sustainable econom​y in their regions.
Global Infrastructure Partners (GIP)
GIP is an independent infrastructure fund manager. They combine industry expertise with best practice operational management. It currently manages over $56 billion for its investors. Their team specialise in investments in air transport, freight, ports and energy.
GIP have offices in London, New York and Mumbai, with an affiliate in Sydney and a portfolio company headquarters in Stamford, Connecticut. GIP has an interest in Edinburgh Airport, having sold its interest in London City Airport in 2016.
​​The Gatwick board of directors is made up of 14 members who all have a range of experience. The board sets out our long-term strategy, making sure that we meet all our objectives.
The board of directors at Gatwick Airport Limited shape our long term strategy, ensuring ethical practices and providing the necessary resources to meet its objectives and responsibilities as a leading airport company.
Our current directors are: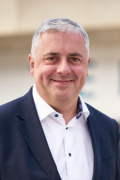 Non-executive Director. GIP Representative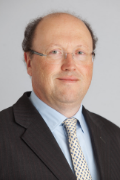 Non-executive Director. Calpers representative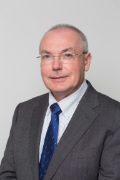 Non-executive Director. GIP representative
Non-executive Director. VINCI representative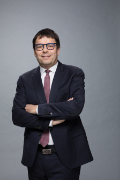 Non-executive Director. VINCI representitive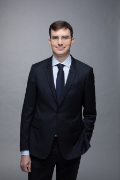 Olivier graduated from the ESSEC business school with an MBA degree. He started his career in 1995 as an advisor to the Chief Financial Officer at VINCI.
In 1998-1999, he worked as a financial controller at G+H Montage, a subsidiary of VINCI Group in Germany. From 2002 to 2006, Olivier served as the Chief Financial Officer of Sogea-Satom, which is the Africa division of VINCI Construction. He then held the position of Chief Administrative and Financial Officer at VINCI Construction International Network from 2006 to 2009.
In September 2009, he became the Chief Financial and Asset Management Officer of VINCI Concessions, and later in 2012, he was appointed as the Executive Vice-President of VINCI Concessions.
Remi Maumon de Longevialle
Non-executive Director. VINCI representative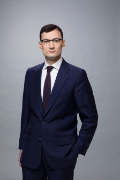 Rémi graduated from Ecole Polytechnique and ENSAE in France. He also holds a Master's in Public Affairs from Sciences-Po Paris. He started his career at PwC, where he worked in the PPP/Project Finance team in Paris for two years.
In 2012, Rémi joined VINCI as a Project Manager in the Structured Finance team of VINCI Concessions. He played a key role in financing major infrastructure projects in Europe and Latin America, including motorways, railways, and stadiums.
In 2014, he transitioned to the Business Development team of VINCI Airports as a Project Manager. One of his notable achievements was successfully managing the bid, closure, and operational takeover of the Kansai airports in Japan from 2015 to 2016. After this, Rémi became the Project Director for the Middle East and Central Asia region, where he oversaw several airport acquisition projects. In 2018, he was appointed as the Chief Financial Officer of VINCI Airports.
Non-executive Director. VINCI representative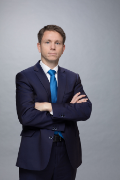 Pierre-Hugues graduated from Ecole Polytechnique in Paris in 2001 and the French National University of Civil Aviation (ENAC in Toulouse) in 2003. He also spent one year as a graduate student in transportation engineering at UC Berkeley.
He worked at the French CAA for seven years, with three years as the head of the French Airlines Department from 2006-2009. From 2010 to 2012, he served as an advisor to the French Transportation Minister. Later, he joined Aéroports de Paris as deputy director of the Le Bourget division. In 2014, he co-founded La compagnie, a scheduled airline based in Paris that offers exclusive business class service to New York, along with three partners.
In June 2017, he joined VINCI Airports. His role involves supervising the airport business on air service development, extra aeronautical activities and airport operations.
Non-executive Director. VINCI representative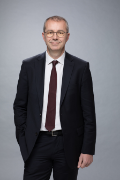 Eric is a graduate of the Ecole Spéciale des Travaux Publics and the Institut de l'Administration des Entreprises. He started his career at Quille (Bouygues Group) in 1995, where he worked on various project management positions. Later, he moved into real estate development for Bouygues Immobilier, Hammerson, and Foruminvest, holding roles as Director of programs and development.
In 2009, Eric joined VINCI and became the CEO of the Granvia concession company. His role involved overseeing the design and construction of the R1-PR1bina motorway in Slovakia.
In 2012, Eric joined VINCI Airports and has since held several roles within the company. He served as the Managing Director for the West Region in France and the CEO of Cambodia Airports. In August 2019, Eric was appointed as the Chief Technical Officer for VINCI Airports.
Non-executive Director. GIP representative
Lucy Chadwick is Chair of GIP's ESG Committee and an advisor to the Investment Committee. She is also on the Boards of NTV Italo, London Gatwick Airport and Naturgy.
Lucy has over 30 years of transport and government experience. Before GIP, Lucy was Director General in the UK Department for Transport, and an adviser to Prime Minister Tony Blair on transport. She was a member of Accenture's senior management team for 13 years.
Non-executive Director. GIP representative
Marten is a Principal at GIP, a company that manages funds for infrastructure investments. GIP has over $65 billion in assets and focuses on investing in energy, transport, and water/waste infrastructure projects worldwide.
Before joining GIP in 2012, Marten worked at Credit Suisse for 12 years. He held the position of Director in the Transport team, where he gained experience in various mergers and acquisitions, privatizations, and transactions related to airports, ports, and rail. He also has experience in other transport sub-sectors such as airlines, shipping, and buses, including M&A, capital raising, and restructuring.
During his time at GIP, Marten has worked on significant projects like the sale of Gatwick to Vinci in 2019, the sale of London City Airport in 2016, and the acquisition of NTV Italo Rail in Italy in 2018. He is currently an observer on the Board of Directors of Gatwick and serves on its Audit Committee, Regulatory Working Group, and Policy Steering Group.
Marten holds a BA degree from Lund University's School of Economics and Management, Department of Business Administration.
Our executive board has 13 members. They lead the ​​day​-to-day and strategic management of ​our​​ ​airport.
For more information about how the airport operates, read our page on Gatwick governance.
The executive committee develops and recommends to the board, medium and long-term business development strategies for London Gatwick with a particular focus on our operations. It ensures the delivery of agreed strategies by providing guidance, approvals, governance and monitoring. The current members of the executive committee are: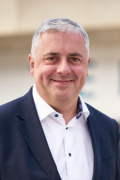 Stewart Wingate is the CEO of Gatwick Airport. Before joining Gatwick, he worked at BAA in various roles. He started as the Customer Services Director at Glasgow Airport and later became the CEO of Budapest Airport. Most recently, he served as the Managing Director of Stansted Airport. Prior to his work at BAA, he was employed by Black & Decker. Stewart holds a master's degree in business administration with distinction and a first-class honours degree in electrical and electronic engineering. He is also a Chartered Engineer and a Fellow of both the Institute of Engineering and Technology and the Chartered Institute of Marketing.
Jim became the Chief Financial Officer of Gatwick in September 2021. Before that, he worked at American Airlines since 1996, in many different roles such as Senior Vice President in Airport Operation and Cargo, President of their Cargo division, and Managing Director of Commercial Planning and Performance.
During his time at American Airlines, Jim was responsible for overseeing airport operations and strategic initiatives across their global network, which spanned the United States, Latin America, the Caribbean, Europe, and the Pacific.
Jim has also served on the Board of Directors of BAR UK, the IATA Cargo Committee, and the A4A Cargo Executive Council. Additionally, he holds a private pilot license.
Jonathan joined Gatwick's executive team in September 2020. Before that, he worked as the Chief Commercial Officer at Luton Airport for three years, where he played a key role in increasing passenger volume and completing a major terminal transformation programme. He holds a BSc in Air Transport Management from Loughborough University and began his career at National Express Group in 2005, where he held various executive positions.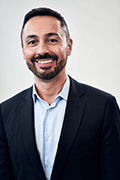 Cédric, a graduate of the Ecole Nationale des Ponts et Chaussées and the Institut Français d'Urbanisme, started his career in 1996 at the Paris Chamber of Commerce and Industry. He then worked at Lyonnaise Communications (Suez Group) in the Networks Deployment Department before joining VINCI Group's Cofiroute subsidiary in 2003. He held various roles, including special advisor for five years and project manager of the Duplex 86.
In 2008, Cédric joined Aéroports de Paris, where he spent four years as a Project director for the construction of the S4 satellite at Charles de Gaulle Airport. He later became Director of the project management division in 2012. In 2018, he was appointed as Technical Director of VINCI Airports and, in May 2019, became the Chief Technical Officer of Gatwick Airport.
General Counsel and Company Secretary
Rachel joined Gatwick in 2022 from Capita, where she served as Group Legal Director and Chief of Staff to the Capita plc Group Chief Executive Officer. Rachel previously worked as in-house Legal Counsel with Thomson Reuters for ten years. She trained as a lawyer in her native Australia and moved to the UK in 2006 to work for Linklaters.
Interim Chief Operating Officer and Business Improvement Director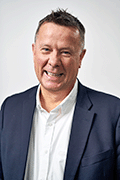 John was appointed as the Business Improvement Director in October 2017. He started his career as a graduate trainee at General Electric and held a number of senior positions within the company. These roles included Managing Director of their Industrial Diamond business in Ireland and later overseeing their pipeline business for Europe and Asia.
In 2012, John joined Gatwick as the Head of Airfield, where he rolled out a program to improve runway efficiency. He then played a key role in developing Gatwick's baggage strategy and more recently focused on driving improvements in capital delivery.
John holds an honors degree in mechanical engineering and a Masters in Business from University College Dublin.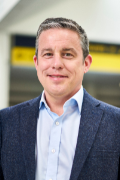 David has been the HR Director at Gatwick since January 2021, bringing with him over 30 years of experience in various industries such as oil & energy, aviation, and retail. He has worked for notable brands including BP, British Airways, and Safeway.
Before joining Gatwick, David spent 13.5 years at BP, where he held the position of HR Vice President for the company's Alaska business. In this role, he oversaw operations related to the Prudhoe Bay oil field and the trans-Alaska pipeline. David also has experience working in operations and HR at British Airways, as well as starting his career at Safeway in customer service and operations.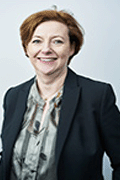 Bronwen Jones became the Development Director in October 2017. She started her career at BAA in 1989 as a graduate trainee with a business studies degree from Aston University. In 1995, she moved to Heathrow Airport, where she held various operational roles. In 2003, she returned to Gatwick as the Head of Customer Services.
In her more recent role as the Head of Development, Bronwen has been key in leading significant transformational projects at Gatwick. This includes initiatives such as implementing self-service bag drop, the North Terminal development program, and creating Gatwick Connects. Her expertise has been crucial in driving these large-scale projects forward.
Director of Planning and Corporate Affairs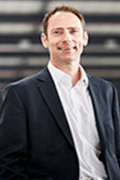 Tim joined Gatwick in 2017 as the Chief Planning Officer, where he was tasked with developing the long-term masterplan. Later, he took on the role of Director of Corporate Affairs, creating a combined Directorate. Before joining Gatwick, Tim worked as the Chief Planning Officer at EDF Energy, where he played a crucial role in securing consent for the Hinkley Point C Project and progressing the planning and environmental assessments for the Sizewell nuclear new build.
Before his time at EDF Energy, Tim held various planning roles in BAA, working at both Heathrow and Stansted airports. He has also gained experience in local government and consultancy.
Tim is a member of the Royal Town Planning Institute and holds a Masters in Town Planning from the University of Newcastle upon Tyne. He also has a geography degree from the University of London.
Capital Programmes Director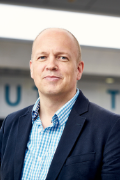 Alasdair was made Capital Programmes Director in 2019, with the responsibility of delivery for Gatwick's £1bn plus five-year Capital Investment Plan. He joined Gatwick in 2014 as the Head of Commercial Operations and later moved to the role of Head of Capital Investment Delivery (Infrastructure) in 2017. In this position, he led the delivery of Gatwick's Capital Investment Programmes, focused on infrastructure improvements in areas such as the airfield, baggage, and piers.
Before joining Gatwick, Alasdair had a career in the British Army, serving as an officer in various combat and infrastructure roles that took him to different parts of the world. He holds an honors degree in Accounting and Finance from the University of Glasgow and a master's degree in Business Administration from the University of Oxford.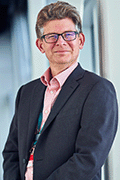 Nick became the IT Director at Gatwick in 2019, bringing with him nearly 30 years of experience in mission critical IT environments. He has a strong background in IT Operations, Infrastructure, and Enterprise Architecture, having worked in various industries such as Financial Services, Manufacturing, and Transportation. Before joining Gatwick, Nick spent almost ten years at Network Rail.
In his current role, Nick is responsible for the development and performance of IT Business Services and Infrastructure at Gatwick. He also oversees the delivery of technology projects as part of Gatwick's Capital Investment Programme. Since joining Gatwick in 2012, Nick has held different positions, including Head of IT Infrastructure and Head of IT Operations, where he successfully enhanced IT system availability and security.
Nick holds an Honors degree in English Literature from the University of Oxford and a master's degree in computer science from the University of London.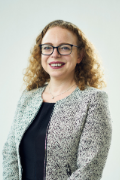 Rachel became the Retail Director at Gatwick in 2020, after joining the company as the Head of Retail in 2016. Her responsibilities include managing the airport's shops, restaurants, media advertising, and foreign exchange services. She plays a crucial role in shaping and executing Gatwick's retail strategy, as well as delivering projects that add to or reconfigure the retail space.
Her career began at Marks and Spencer, as a graduate trainee. She went on to hold various roles within the company, including international development roles in India, Russia, and South Korea. She then worked in emerging markets for luxury retailer Burberry before becoming a strategy consultant at OC&C and later joining Homebase.
Rachel is a graduate of Emmanuel College, Cambridge University, and holds a Master's degree in Business from City, University of London Business School (formerly Cass Business School).
Deputy Chief Financial Officer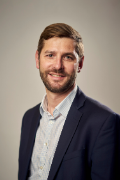 Lorenzo became the Deputy CFO in 2020. He began his career as an external auditor at PwC and later joined VINCI in 2009 as a Financial Controller focused on Eastern Europe. He held various finance and internal audit roles within the VINCI Group before becoming the CFO of Nantes Atlantique Airport in 2015.
Before joining Gatwick, he served as the CFO of Salvador Bahia Airport in Brazil starting from 2017. He holds a degree in Finance from the Grenoble School of Business (MBA).