Looking to launch your career in the aviation industry? Join our graduate programme and fast-track your career.
You'll have the chance to contribute to a wide range of exciting projects, where your ideas and perspectives can make a difference.
During the two or three-year programme, you'll work with different teams in your department and receive support from a dedicated mentor, equipping you with the tools to excel in your role.
Join us on this challenging yet incredibly rewarding journey.
Construction (Engineering)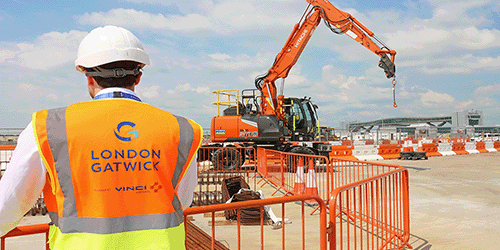 Make your mark in the world of construction. From runways to terminals, you will contribute to building the infrastructure that keeps London Gatwick at the forefront of aviation excellence.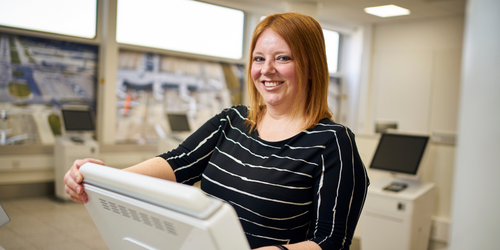 Passionate about exploring the latest advancements in IT and technology? Contribute to ground-breaking projects and drive forward innovative IT solutions.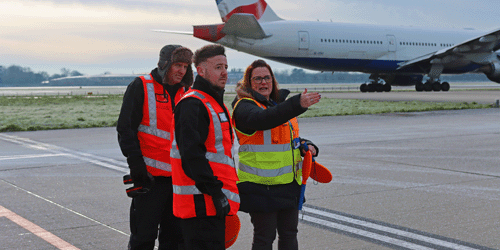 Gain first-hand experience of what it's like to work in our 24/7 aerodrome operations. Dive into real-time projects that directly contribute to the functioning of our airfield.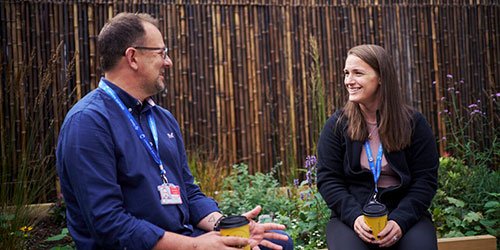 Want to take the lead on promoting a greener future for air travel? Join our team in promoting sustainable practices across all aspects of our operations.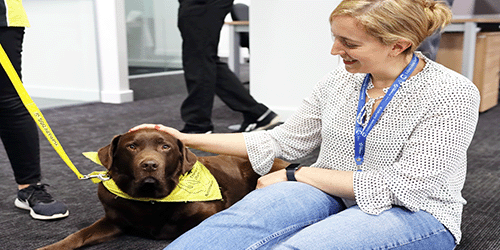 Unlock the power of Human Resources at London Gatwick. Join our team and play a crucial role in empowering our employees and cultivating a supportive work environment.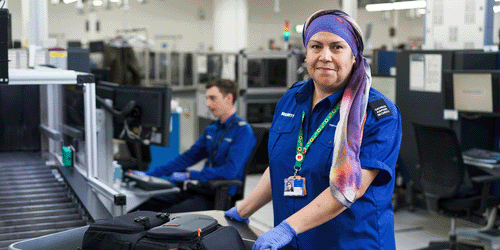 Looking for a challenging and dynamic career in security? Join our team and play a vital role in ensuring the safety of millions of passengers every year.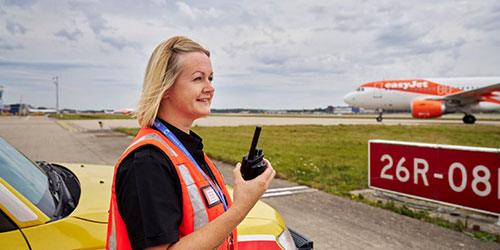 Contribute to strategic decision-making and provide valuable insights to the business through data analysis. Your role will be crucial in maintaining the smooth operations of London Gatwick.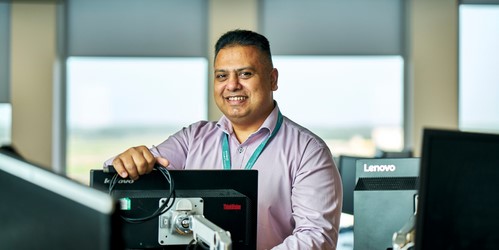 Looking for a career where money matters? Join our team and play an important role in financial planning, reporting and analysis.
Engineering (Sustainability)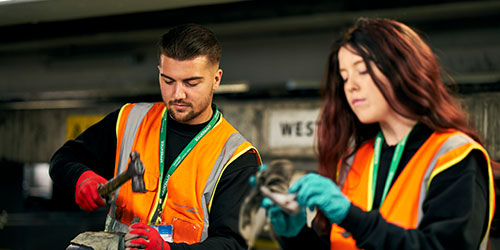 Play a pivotal role in helping us become a net-zero airport. Join our team of sustainable engineers and improve our resource and energy-efficient systems.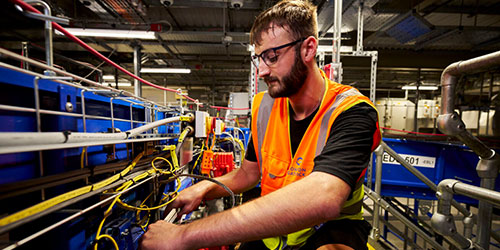 Join our team of talented engineers at London Gatwick. Contribute to a diverse range of projects that push boundaries of engineering excellence.
Legal, Compliance and Data Protection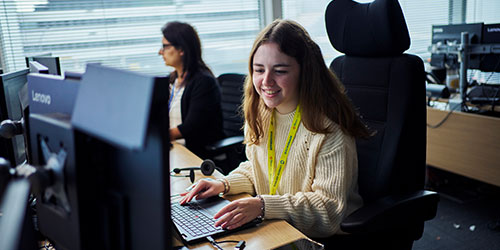 Ready to navigate the complex legal landscape of aviation? Join our team and play a vital role in ensuring we are operating within the boundaries of relevant laws and regulations.
Commercial, Sales, Retail and Marketing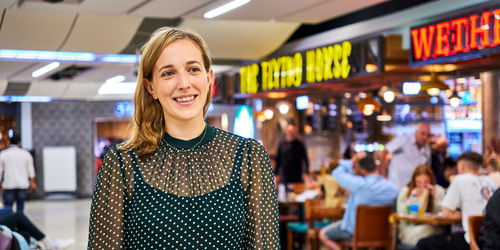 Step into the fast-paced world of commercial business. Become part of the team that identifies new business opportunities and drives the growth of our revenue streams.
Hear from our former graduates
Bronwen, Development Director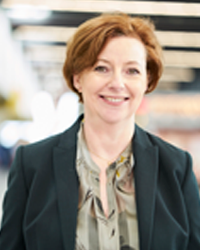 I joined Gatwick on a graduate programme. Since then, I've worked in lots of different areas, including Security, Operations and Construction.
I now lead the airport's multi-million-pound Capital Investment programme. Working at an airport, you're challenged to be ambitious and redefine what's possible.
Sam, Field Engineer (civil engineering)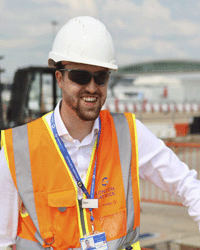 I joined Gatwick as a graduate in 2018 and am working towards becoming a chartered engineer. I've had plenty of support to deliver what matters.
There are plenty of opportunities to grow your career in other areas. For me, that's working on projects out on the airfield building in a live environment.
Andy, Senior Digital Performance Manager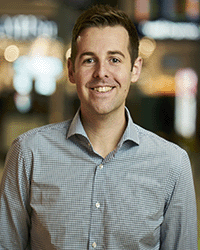 I studied economics and like many graduates, I wasn't sure which career path to take. Joining the Gatwick graduate programme helped me find my passion for e-commerce.
The airport is a dynamic place to work, and you're always challenged to give your best. It has a real buzz you can't find elsewhere.