Help build the future of London Gatwick
Working at an airport adds a level of excitement like no other. No two days are the same for our construction team.
We're working on an exciting multi-billion-pound capital development programme to transform the airport and help us grow sustainably. Our construction team will deliver these projects by working across the full project life cycle, from concept through to development, delivery and handover.
Crucially, we know that our people thrive when they're recognised, have opportunities to develop and work for an employer that actively promotes - and does not just talk about - a work-life balance. Our teams work hybrid, to flexible schedules and in a supportive culture with the freedom to excel both professionally and personally.
And your commute? London Gatwick is extremely well connected with over a quarter of the population living within 60 minutes by road or rail.
Join our team and be a vital part of our airport's exciting, sustainable future.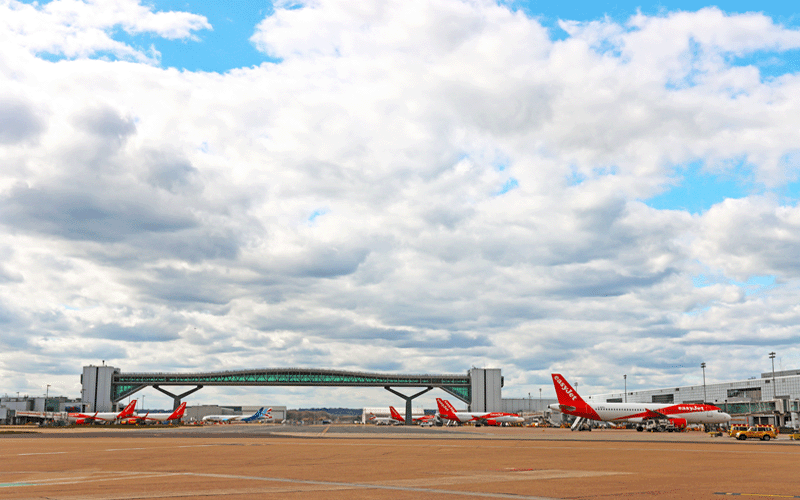 Current construction projects and programmes include:
£120 million+ extension to Pier 6 to provide eight new pier-served aircraft stands - a challenging project in the heart of a live, operating airfield.
A vital £70 million programme to rehabilitate airport taxiways - a high-traffic airfield served by the world's most efficient runway.
A £250 million+ programme to become a net zero airport for emissions within our control - including decarbonising our heating, generating energy onsite and improving energy efficiency across the airport campus.
Our plan to bring the airport's Northern Runway into routine use would also be one of the largest capital investment projects in the region for decades. If approved, a major series of additional construction programmes could start in 2025.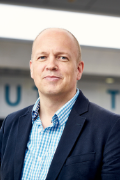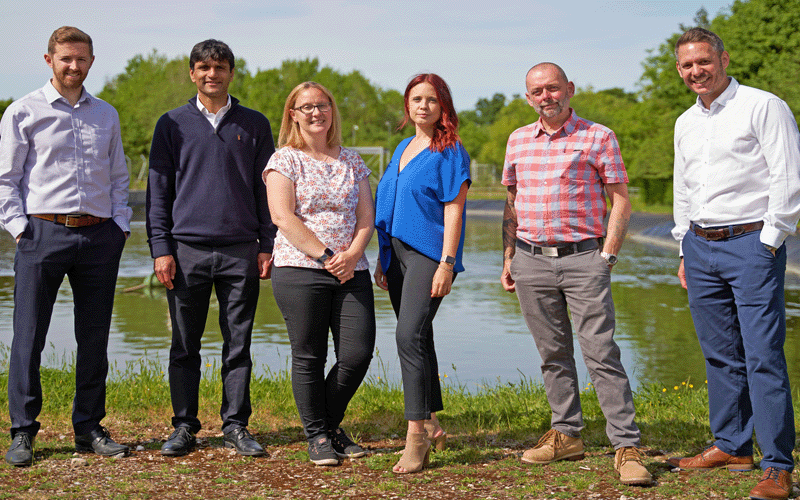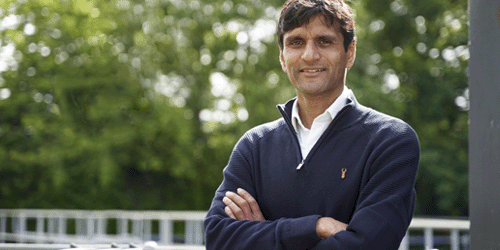 Working in construction means every day is different and work activities are broad and varied. I can be managing the team, procuring a construction contract, be on site discussing safety with the workforce or resolving issues with stakeholders, to name but a few.
Gatwick is a friendly place to work which makes delivering projects a very positive experience.
Field Engineering (Civils)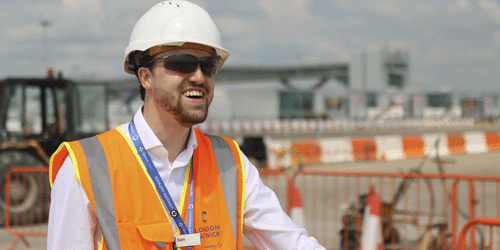 I joined Gatwick as a graduate in 2018 and am working towards becoming a chartered engineer. I've had plenty of support to deliver what matters.
There's plenty of opportunities to grow your career in other areas of the airport. For me that's working on projects out on the airfield. Building in a live environment brings challenges you can't find elsewhere.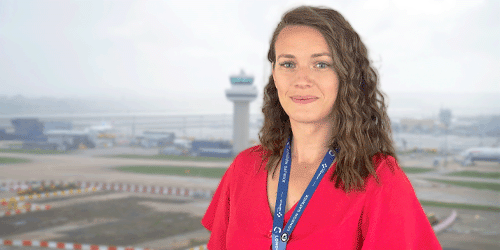 From the moment I joined five years ago I quickly realised that no day is the same. The variety of projects allow me to manage contracts and cost plans of varying values. It's an interesting place to work and grow, with the support of the other team members.
London Gatwick's an enjoyable place to work due to its great team culture and the flexibility afforded for the family dynamic.
Programme Construction Manager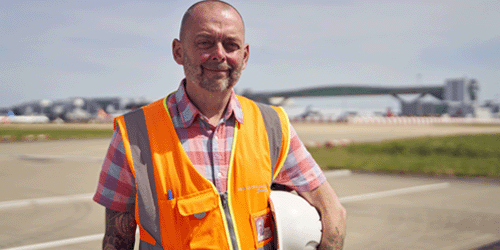 I came to Gatwick for 'just' for six months; that was 20 years ago! My role is so varied that two days are rarely the same, from reviewing construction phase plans, reviewing risk assessments and method statements, to moving cows in a field; and everything in between.
You do get a real sense of achievement once the projects are handed over.
I love the variety of projects, the challenge of satisfying complex stakeholder and operational requirements is always exciting and key for me was the opportunity to join a team that is actively striving to identify, implement and improve on best practices. In addition, I enjoy working with a family of supportive and experienced professionals that value each other's ideas and contributions.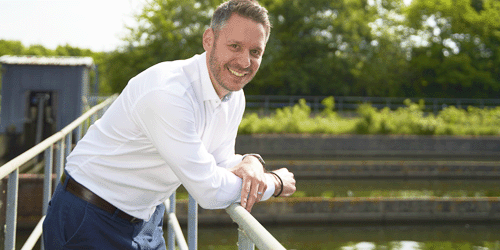 Working in Project Engineering I play a key role in London Gatwick's development. Having recently been promoted I can contest to there being lots of opportunity for growth and development, with supporting frameworks in place to provide a clear sense of direction, which help guide development choices when opportunities arise. The airport has a real sense of community.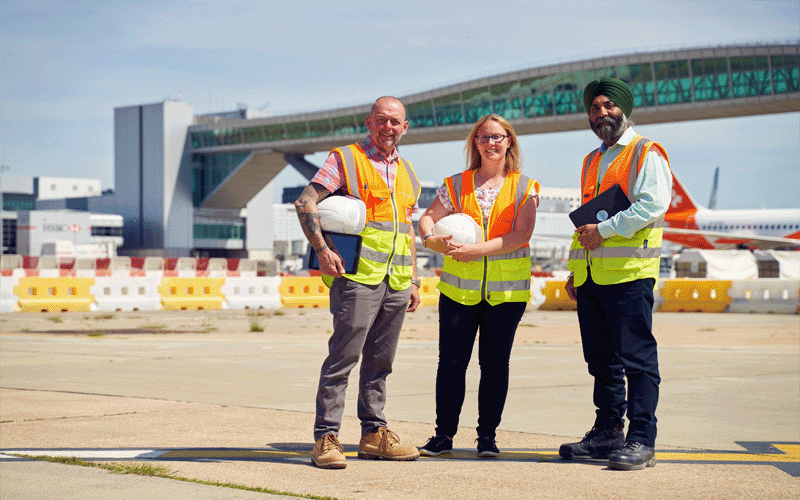 Our Construction team work on unique projects, and see them all the way through from concept development, design to completion. We prioritise safety, particularly crucial when executing projects in a live operational environment and strive to achieve key project success outcomes. This encompasses our commitment to enhancing sustainability, reducing carbon emissions (both embodied and operational), and meeting other crucial project goals such as cost, schedule, and quality, ensuring they deliver the intended business value.
With over £2 billion invested since 2009, London Gatwick is continually evolving and contribute to impactful projects, including the world's largest self-service bag-drop, pier extensions, airfield works and innovating with e-gate technology. With a further £2 billion being invested in capital projects, the future of is exciting at London Gatwick. Here are some of the business areas you could work in.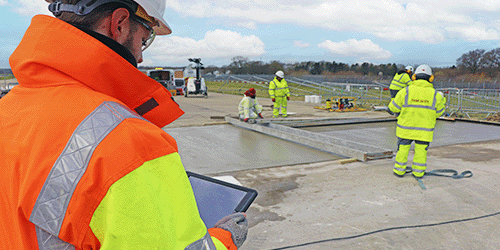 Project & construction management
These roles are at the centre of every single one of our projects – trusted to define and understand the scope and to deliver alongside expert colleagues. Involved in the full project life cycle across multiple interesting projects, developing knowledge and skillsets with project values exceeding £100 million in value.
None of our projects, from vital asset replacement to ground-breaking builds, would happen without our Commercial team. Our Quantity Surveyors and Programme Commercial Managers are involved in project contract and financial management to ensure our projects deliver best value.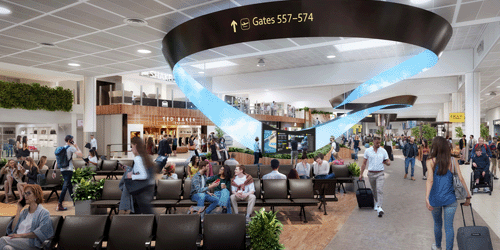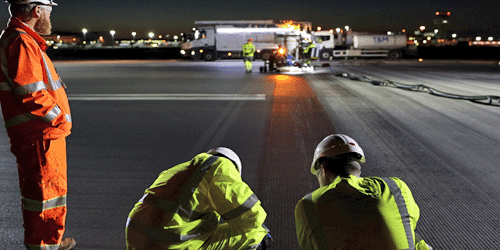 Project controls & planning
Ownership of all aspects of the project and involved with the entire construction team, delivering detailed programmes together with a comprehensive suite of performance measures and project controls. Working collaboratively to ensure success whilst involved with stakeholders and managing budget.
At the heart of managing the design process, fostering creativity, ensuring that designs meet project requirements and seeing their designs come to life. Utilising their skills across a range of projects, airside, rail & retail, managing multiple stakeholders and delivering on our sustainability goals.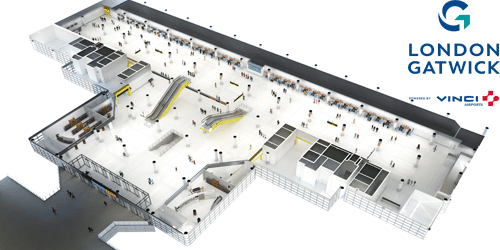 In the summer of 2022, our main runway underwent a transformation while accommodating a busy flight schedule. Watch this video to witness the incredible teamwork behind the successful delivery of this project.